Is the cost of a tofu making machine worth it? 
What are the benefits of purchasing a tofu making machine? 
What considerations should you think about when looking for the best tofu making machine price?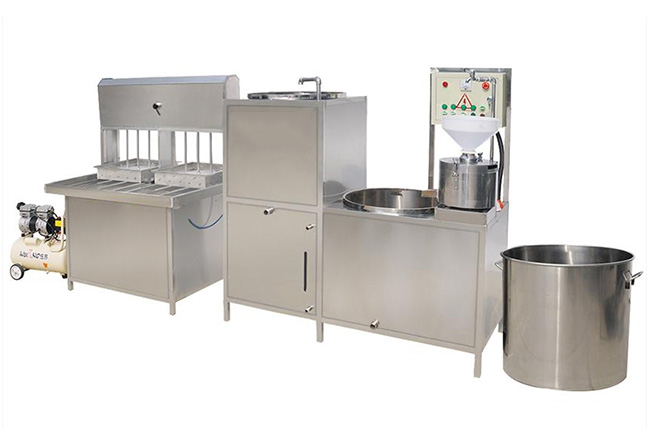 The tofu making machine helps improve the traditional hand-made tofu craftsmanship as well as the effectiveness and performance of tofu production.   This tofu making machine does have an automatic control system as well as a fully automated processing process.
The entire soya tofu production machine is made of food-grade stainless steel, as well as the production environment is neat and tidy. The resulting tofu has a maintain ethic as well as a smooth flavor. The tofu machine is made up of four major components: a grinding machine, a cooking machine, a dot pulping bucket, as well as a forming machine. The tofu machine can also produce soya milk, dried tofu, and tofu skin mostly through the manufacturing process.
It is useful for a supermarket or chain store, as the smallest working area requested is necessary for installation. It is ideal to serve in a store or restaurant close to the consumer. People will be satisfied with your tofu products if they can clearly spot how you make fresh tofu.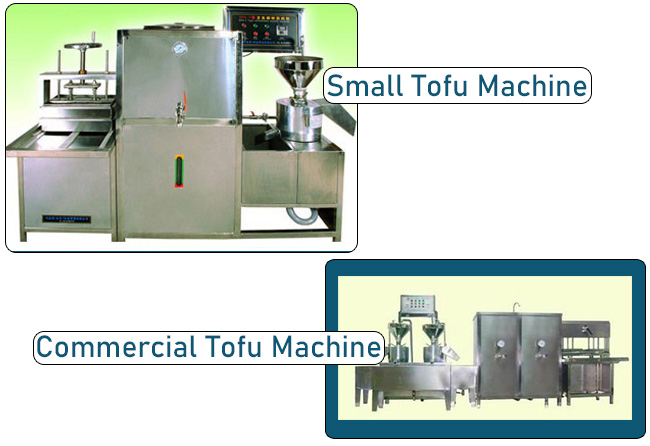 Tofu Making Machine Features 
◆ Multi-Function: Capable of producing soy milk, Dou Hua, regular tofu, silken tofu, dried tofu, and other products.
◆ The manufacturing processes of the machine are reliable and effective.
◆ Fast and efficient production process, the time for soy milk to stay in the pipe is shorter, so protein losses are lower, and you will get quality and healthy products.
◆ This commercial tofu machine is built with a PLC controlling system as well as a Human-Machine interface, and that only necessitates one operator to run.
◆ Request for the smallest possible working area.
◆ Tofu production is transparent, fresh, as well as clean for the consumer.
◆ Easy Tofu Maker is suitable for chain stores as it's simple to grow your business whilst also maintaining a consistent gross profit.
Tofu Making Machine Operation
Check the power socket as well as machine power before starting up. To avoid electric shock, double-check the connection before turning on the phone.
Before using, you must fill the water tank with such a precise amount of water. Enable the water level to rise to the preferred level to avoid burning the electric heating tube. To avoid blocking the air supply port, after boiling the milk, completely release the soy milk before turning off the air supply. When it boils, it produces high-temperature gas; the operator should avoid approaching it to avoid scalding. Clean the tofu-making machine grinder as well as the boiler after every use to avoid contaminants and also to guarantee that the tofu machine doesn't even have a bizarre odor.
making process of tofu:
soaking soybean ( wasting sand, soybean skin, cleaning soybean )
grinding soybean into a soybean paste
adding water to soybean paste
extracting the added water soybean paste –> soymilk
cooking soymilk in 100 C
coagulating soymilk
moulding tofu step 1
moulding tofu step 2
pressing tofu
Clean and Maintain the Tofu Making Machine
The whole tofu maker machine is built of food-grade stainless steel, making it very easy to clean and sanitize. The tofu machine is broken down into parts: a grinding machine and a boiler. To clean each component, use clean water. To prevent dust contamination, clean the part of the body with a rag.
Video on youtube: https://www.youtube.com/watch?v=Phx_JpQqEb0