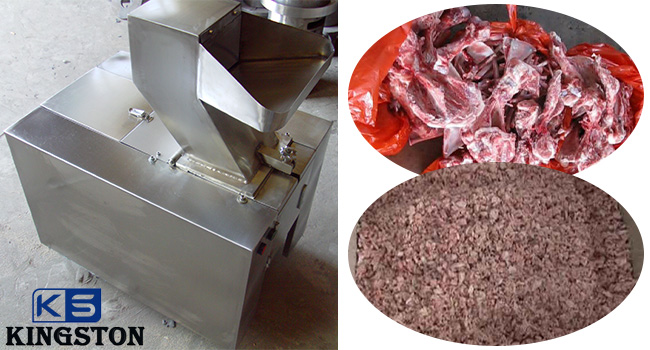 Versatile Animal Bone Crusher for Various Meat Bone Grinding
If you want to crush large block animal bones, you're going to need a powerful commercial bone crusher machine. Kingston offers a range of meat processing equipment which includes SG Bone Crusher.
Kingston SG bone crushing machine is a multi-usage meat bone processing equipment, suitable for grinding of products such as fish, beef, pork, chicken, and veal bones etc.
Its crushing parts are designed and constructed well, greatly promising the bone grinding effects. It is an inevitable and very important equipment for bone mud making.
You may be interesting of Bone Paste Machine, pig head bone grinder, Pork head grinder, bone processor
Contact email: [email protected]
Whatsapp: +8615226078261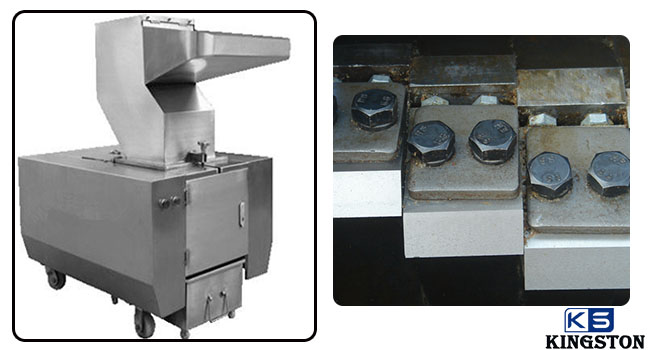 Top Picks of Kingston Multi-functional Bone Crusher Machine
◆ Wide broken range
The broken range of SG animal bone grinder could be 5-80mm, enabling to meet almost all grinding requirements of all meat processors.
◆ Stainless steel construction
The grinding parts of the machine adopts top-quality stainless steel. Durable and wear resistant. You will never worry about its cleaning (very convenient to clean), maintenance (easy to daily maintain) and service life (long working life). To a great extent, it saves cost, and increases production capacity.
◆ Simple to operate
The bone crushing machine is an automatic grinding device, easy for operators to handle. It is usually used together with bone paste making machine.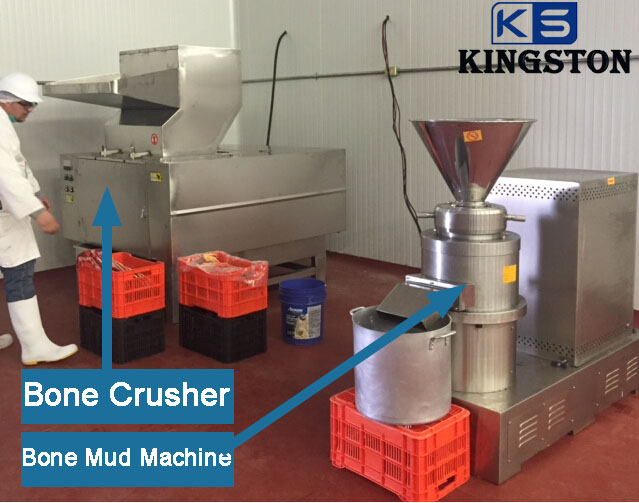 | | | |
| --- | --- | --- |
| Model | SG-300 | SG-360 |
| Material | stainless steel | stainless steel |
| Capacity | 200-300kg/h | 300-400kg/h |
| Power | 5kw | 7.5kw |
| Feeding input size | 300*210mm | 380*250mm |
| Dimension | 1200*820*1160mm | 1080*820*1330mm |
| Weight | 350kg | 500kg |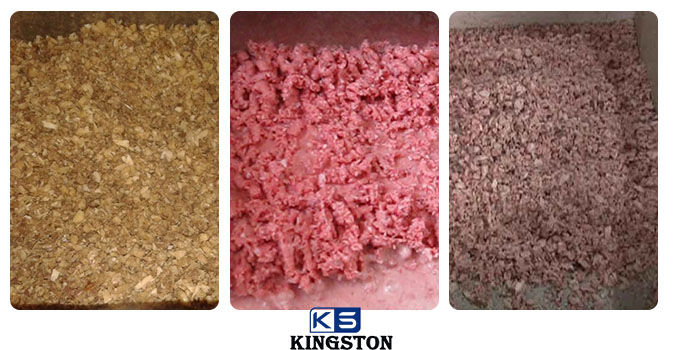 Directions for Correct Handling of Kingston Bone Crushing Machine
a) Correctly connect with power supply, before start, rotating the inertia wheel by hand, check if there is abnormal things or noise in the machine.
b) Start the bone grinder, trial running and check if the blades rotate direction is correct. If rotating reversal, please change the 3 phase electric wire connection order, making sure that the rotating direction is correct, then trial running 3 minutes, fasten the input hopper, to make sure the protecting switch connect completely, then can do normal production.
c) Don't put metal things or other hard things during crushing process.
d) If there is abnormal noise, stop the bone crusher machine quickly, check the fault reason and resolve the problem. For any question on its maintenance, please mail to [email protected]
e) Kingston Machinery advises the processors to install the animal bone crusher in safe and flat place.
Bone shredder, bone shredding machine, bone grinder, bone paste grinder, bone paste machine
COMMERCIAL BONE CRUSHER MACHINE
Video link: https://www.youtube.com/shorts/agNihqL2WIk