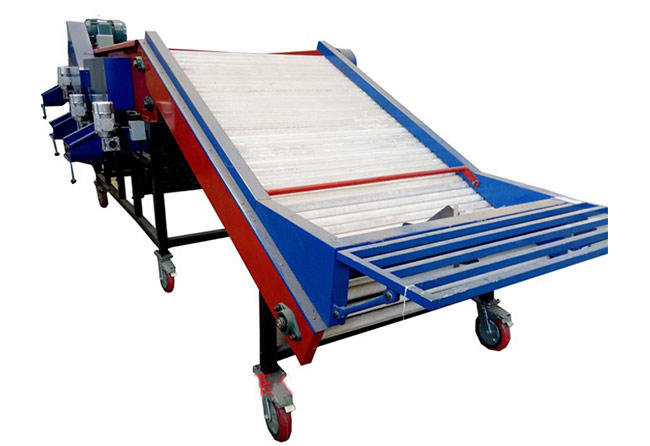 Video page of garlic bulb sorting and cleaning table: https://www.youtube.com/shorts/1mDIuh-va-0
It is a versatile fruit and vegetable sorting and sizing machine manufactured by Kingston Machinery. The garlic grading machine is improved by our skilled professionals based on years of manufacturing experience, customer feedback and suggestions.
It has the advantages of accurate sorting, good quality, no damage, high efficiency, and reasonable price, which solves the difficulty of garlic sorting in the market.
The garlic sorter machine can work alone or in combination with other vegetable & fruit processing equipment. brush table with convayor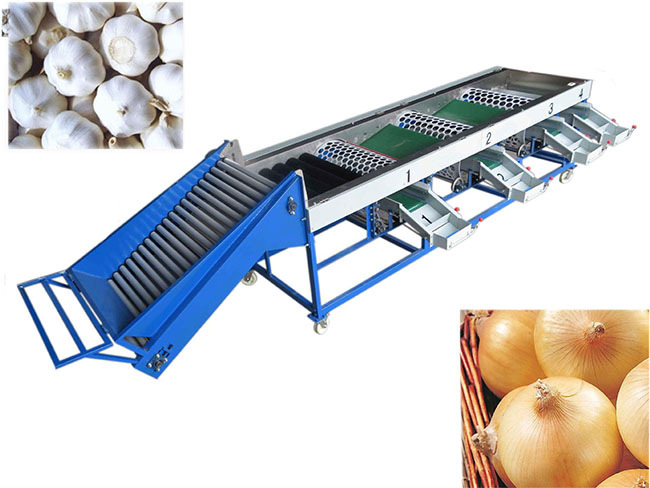 Technical Principle of "3 Type" Garlic Sorter/garlic calssifier/garlic sizer
The sorting and grading machine is divided into three grades according to the crop specifications: Grade 1, Grade 2, and Grade 3.
It adopts the belt conveying method to advance the filtered materials in sequence, and the screen holes The size is from small to large.
Materials smaller than the first-level sieve will automatically fall into the corresponding discharge opening of No. 1, and materials larger than the first-level specifications will continue to be transported forward until all materials are fully graded.
Super Wide Application of Kingston Vegetable Grading Machine, potato grading, onion grading
It is widely used for automatically sorting and grading of spherical vegetable and fruits such as garlic, green onions, macadamia nuts, walnuts, kumquats, jujubes, hawthorns, longans and so on.
Top Picks
◆ The garlic grading machine can guarantee a perfect singulation of your garlic. The graded garlic can be further processed by other processing equipment for example garlic peeling machine.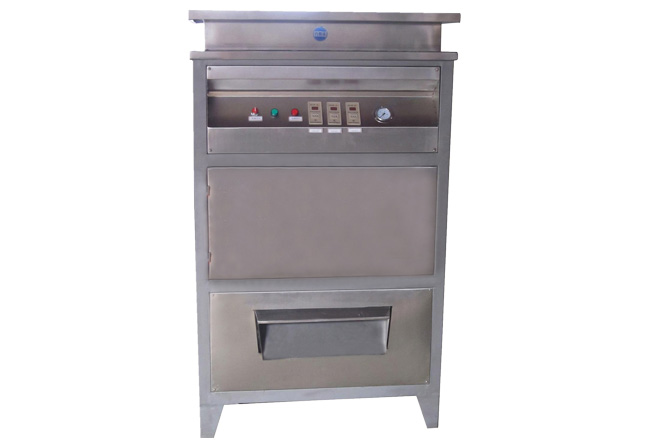 Kingston garlic peeler
◆ Kingston Machines are made of top-notch quality materials to comply with predefined industry standards.
◆ It is an fully automatic garlic sorting machine easy to operate and ensures high productivity (3T/H) to finish sorting the whole head of garlic according to sizes.
◆ The sorting and grading machine also works well for other vegetables and fruits with oval/round shapes. like garlic bulb brush cleaning conveyor
Kingston Garlic Bulb Grading Machine Specifications:
Dimensions: 6000*1700*1700mm
Voltage: 380v/220v
Power: 3kw
Capacity: 3 tons/hr