What is Garlic Clove Separator Used for?
It is specially designed to break/split various sized garlic bulbs into garlic cloves. With our garlic bulb breaker machine, you can rest assured that your garlic will be well-separated with no damage to cloves.
The Garlic clove separating machine can often be one of the most important device in garlic processing plants. A quality garlic splitting machine enables to keep garlic clove well maintain after breaking & separating.
Our line of garlic processing products has been continuously updated and improved to meet various needs of today's competitive markets.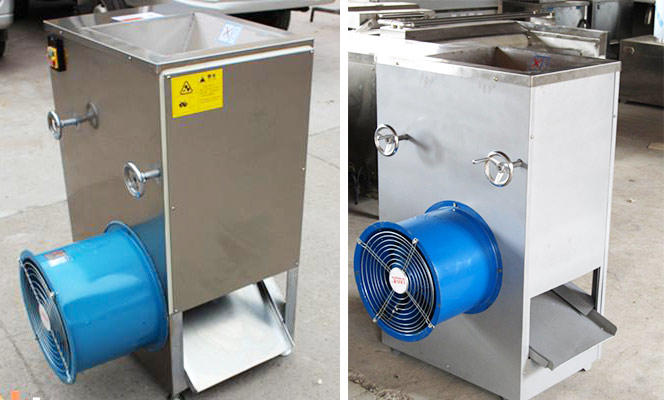 Video clip: https://www.youtube.com/shorts/Hg7-wAMpOH0
Working Principle of garlic bulb breaking machine
The garlic is split between rubber rollers which are made of high quality raw materials. The rubber plant is with great performance, high flexibility, leaving the clean cloves (bulblets). the distance between the rollers can be manually adjusted for breaking of garlic with different sizes automatically.
Why Should You Choose Kingston Garlic Separator Machine?
◆ Stainless steel construction
The garlic bulb separating machine is fully made of stainless steel, easy for operators to clean and maintain. The construction enhances its appearance, and limits contamination during its working.
◆ High working efficiency of garlic clove splitting machine
The separating rate can reach to 98%, a much higher rate when compared with other garlic clove separators. Besides that, the machine has no damage to the garlic, which means that it's the best choice for commercial scale garlic processing. The separated garlic cloves can be further sold or processed by garlic peeling machine.
◆ Affordable of garlic bulb splitter
If you are seeking for a cost-effective garlic clove splitter machine, the choose Kingston Equipment. All our machines and processing line are with ex-factory prices, being affordable for both individual buyers and commercial ones.

Technical Specification of garlic splitting machine/garlic cracker:
Model: SFB-400
Material: stainless steel
Power: 380v/220v/0.75kw
Capacity: 500kg/hour
Size: 690*710*1050mm
Weight: 124kg
About Kingston Machinery
The team at Kingston Machinery are experts when it comes to vegetable machines exporting, specializing in a wide range of food processing services to keep your food well-processed and healthy. We can design, manufacture, export, service and maintain fruit and vegetable machines in all food factories ranging from small scale processing to commercial ones.
As a manufacturer of various food machines, we offer a solution to fit worldwide customer's needs, whether than means meat processing, nut processing, or vegetable processing!