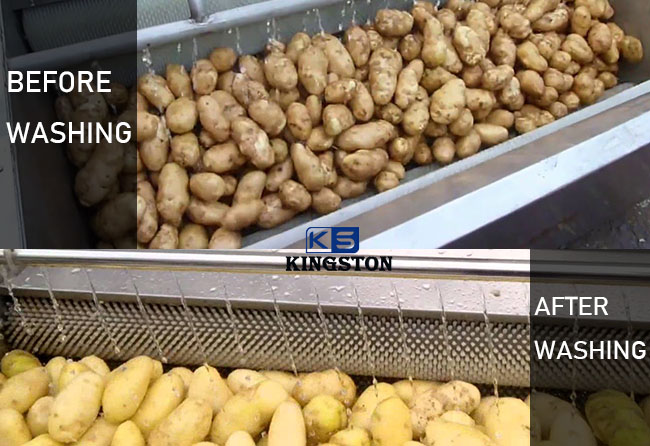 Washing is the first step needed when processing potatoes. In potato chips making and french fries production, potato washing machine is a must-have, in order to realize high quality end product. also named potato peeling machine, ginger washing machine, ginger peeling machine, carrot washing machine, taro washing and peeling machine, washing and brushing (not peeling) machine, etc
Kingston Brush Type Potato Washing Machine for Industrial Purposes
If you are looking for an effective potato washer, then Kingston MQT-1200 is probably your best option.
1. It is capable of handing a broad range of root fruits and vegetables, such as washing application for potato, carrot, sweet potato, taro (dasheen), kudzu root, ginger, eleocharis dulcis etc.
2. The potato cleaning machine is fitted with hard brushes. It enables to give you an efficient & effective high amount washing, assuring the cleanest potatoes for further processing. It is a popular potato washer best suited for industrial purposes.
3. Brush model of potato washing machine allows a very fast cleaning, meanwhile minimizing wastage of food & organic substances.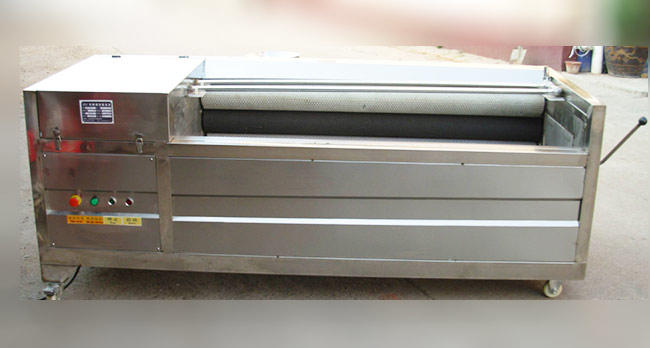 Video page: https://www.youtube.com/shorts/klgPLykenEI
Technical Parameters of brush washing machine
Model: MQT-1200
Material: stainless steel
Capacity: 1200kg/hour
Power: 2.2kw
Dimensions: 2120*910*900mm
Weight: 300kg
Kingston Machinery offers potato processing machine with a wide variety ranging from washing, potato peeling, potato cutting and continues to develop for more efficiency & better quality.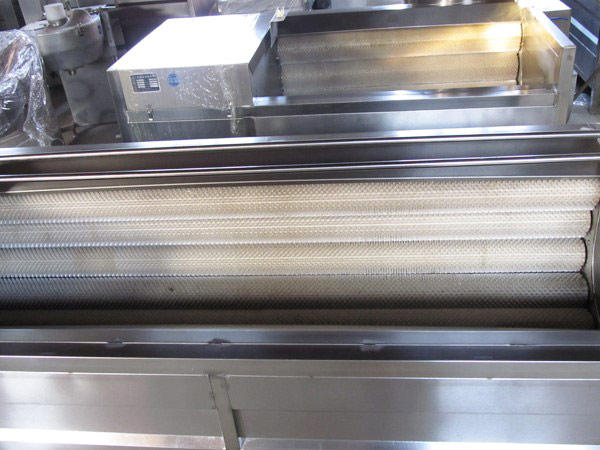 More Information You May Want to Know about Kingston Potato Washing Machine
◆ It is made of stainless steel material, meet food hygiene and healthy standard.
◆ It is brush type washing machine, roller brush in the machine rotating and washing food by the high speed revolving roller brushes, spraying and cleaning same time.
◆ Stable running and durable production, easy operating, easy moving with rubber wheels, widely used in vegetable or fruits processing plant.
◆ After washing, potatoes are cutted into sticks by potato cutter machine, or further sliced by potato chips slicing machine. and if required, also have potato dry cleaning machine to remove earth, mud, impurity, etc