The article is written by Kingston Machinery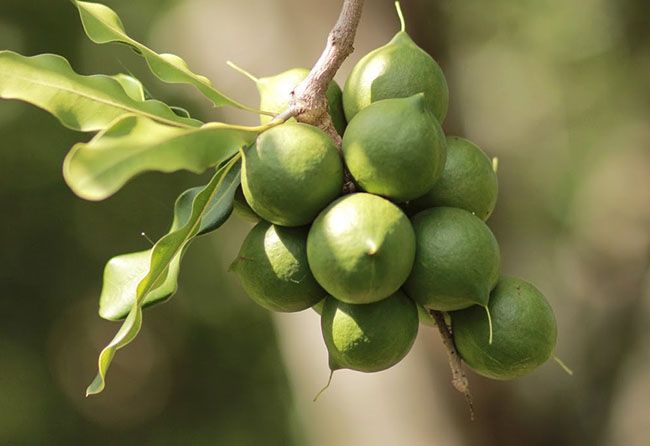 Macadamia nuts are indeed the fruit of the evergreen macadamia tree, which relates to the Proteaceae family's genus Macadamia. Just three species are commercially important: Macadamia integrifolia, Macadamia ternifolia, as well as Macadamia tetraphylla. Macadamias are native to Australia (see more information on Australian Macadamia Nut Market Analysis), but they are now cultivated all over the world. Kenya, Vietnam, Australia and South Africa are the primary growers of macadamia nuts, led by Kenya (read more information on Market Analysis on Macadamia Nut Production in Kenya), China, the United States (Hawaii), Guatemala, Malawi, Vietnam, Colombia, New Zealand, even Swaziland.
The macadamia trees take five years to bear their first fruit after being cultivated, and 10 years to reach their maximum carrying capacity. To produce a successful harvest, macadamia trees need mild temperatures and adequate annual rainfall. Droughts and severe freezing are the two most significant problems to annual development.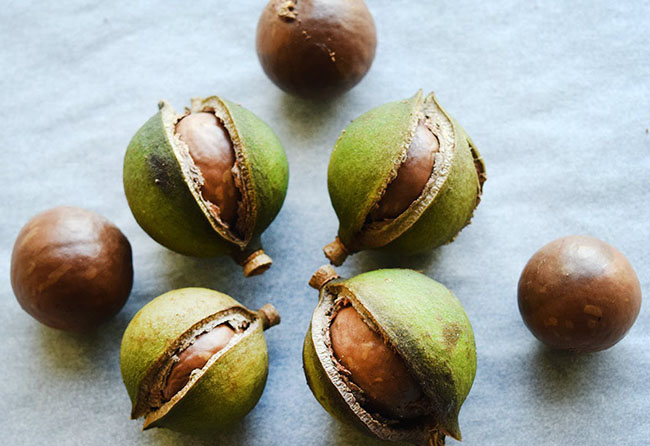 Macadamia Nuts Cultivation in Kenya and South Africa
Macadamia nuts are mostly cultivated in three provinces in South Africa: Limpopo, Mpumalanga, and the north and south coasts of KwaZulu Natal. There are approximately 1000 farmers engaged in the cultivation of macadamia nuts, which are supplied to Twelve 12 cracking factories. Brazil, California, Israel, Thailand, Kenya, Swaziland, Costa Rica, New Zealand, Colombia, and Guatemala also produce macadamia nuts.
Macadamia nuts are rapidly becoming an essential commodity in South Africa, and they could be the country's fastest growing tree crop industry. South Africa is the world's third largest producer of macadamia nuts, behind only Australia and Hawaii. The nuts are an important food crop. It takes five to twelve years for a Macadamia tree to grow nuts, as well as a healthy tree will produce nuts for 40 years. Macadamias are increasingly used in the confectionery, baking, ice cream, as well as snack food industries. Because of its rich, cushiony skin feel and strong oxidative stability, macadamia oil is exceptionally helpful for creams and sun care formulations. According to medical studies, eating macadamias can reduce the risk of heart disease significantly.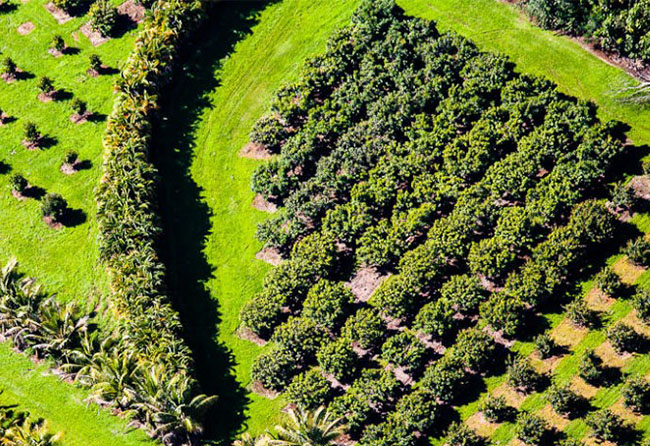 The Importance of Macadamia Nuts Industry in South Africa and Kenya
While the majority of the industry's workforce is working seasonally from February to August for harvesting and manufacturing, it is reported that at least 3,000 new employment opportunities have been generated on macadamia farms over the last decade, with another 1,000 positions produced in cracking facilities. At peak periods, the sector currently employs over 4,500 farm employees as well as approximately 1,500 factory staff. Since demand is projected to double in the next 5 to 7 years, jobs would expand at a reasonable level. This season where people were getting more opportunity to work and be able to save money and sustain their family. Macadamia nuts market in South Africa has been part of people's lives as well as their source of income. This job is really important for everyone as it gives so much hope and provides their needs.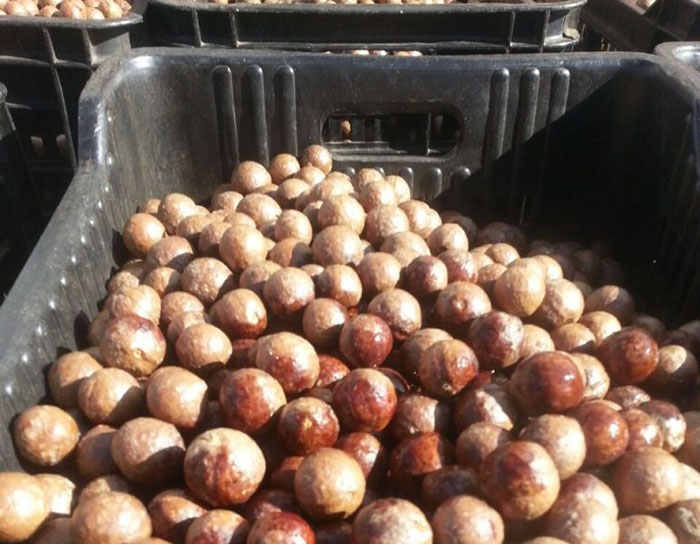 Industrial Macadamia Nuts Processing in South Africa and Kenya
Over the period of several months, the kernels go through a lengthy drying period. Dried shells are very hard and thus are usually cut using cracking devices equipped with steel rollers or spinning knives. The following measures are usually involved in the production of macadamia nut kernels:
◆ Dehusking/cracker that can crack macadamia nuts
◆ Preparing the nuts for shelling
◆ Cutting, using macadamia nut cutting machine/macadamia slotting machine/nut slotting machine/mac shell sawing machine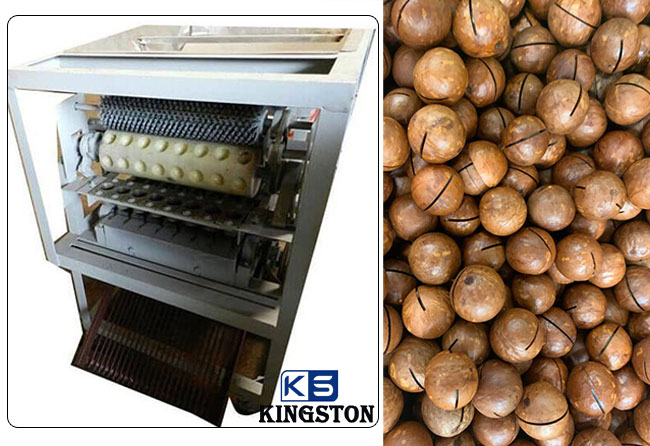 ◆ Shelling, Cracking, with the adoption of commercial macadamia nut cracker/macadamia seed thresher/mac nut sheller
◆ Grading
◆ Packing
The macadamia nut tree's primary product is the kernel. The husks that cover the nuts are stripped after processing. The nuts are cooked, the shells are cracked, and the kernels are extracted to be roasted in oil or dried. Kernels are widely available as snack nuts and chocolate-covered sweets.
Macadamia kernels are also used as a component in the ice cream and baking industries. The shell and husk are both useful. Shells can be used as mulch, fuel for macadamia nut production, planting medium for anthurium culture, plastic manufacturing, and as a sand replacement in the sand-blasting method. Husks are composted or used as mulch for fertilizer. Culled nuts may be used to remove oil. The oil is used in the cosmetic industry, especially in Japan, for soaps, sunscreens, and shampoos. The leftover press cake may be used as animal feed.
1.  Macadamia Nut Peeling Machine/macadaia green husk peeling machine/green macadamia nut peeling machine
2.   Macadamia Nut Opening Machine/macadamia cutting machine/macadamia nut cutting machine/macadamia nut slotting machine
3.  Macadamia Nut Processing Line/Macadamia nut processing machinery/macadamia line shelling machine/macadamia processing line included Nuts grading machine, cracker, shell and kernel separater/Separate screen for shell and kernel, kernel sizer machine, vacuum packing, metal detector, etc
4. Macadamia Drying Line
Video clip for shelling line: https://www.youtube.com/watch?v=C479nqGfVyA
Video for shell cutting: https://www.youtube.com/watch?v=dNwVgwJ9E58
Video for green husk peeling: https://www.youtube.com/shorts/pFzBovNDp5M